April 3, 2023 | Trelawny, Jamaica | Libna Stevens, Inter-American Division News
It's her third day in Jamaica and she can't stop grinning from ear-to-ear thanking God that she and her son made it to the Inter-American Division's 5th Pathfinder Camporee. The camporee will see nearly 10,000 young people from throughout 51 countries take part in the five-day event in Trelawny, Jamaica, from Apr. 4-8, 2023.
Lucrecia Peña Francisco, 45, from La Vega, Dominican Republic, always dreamed of making it to a multi-national camporee when she was a pathfinder and after she became a master guide. In just the last few months she vowed to ensure that her fifteen-year old son Alualdy Marcell García could have that experience-of-a-lifetime too. "I want him to meet other young people and understand that he's not the only one learning biblical principles for life, there are hundreds others too," said Peña.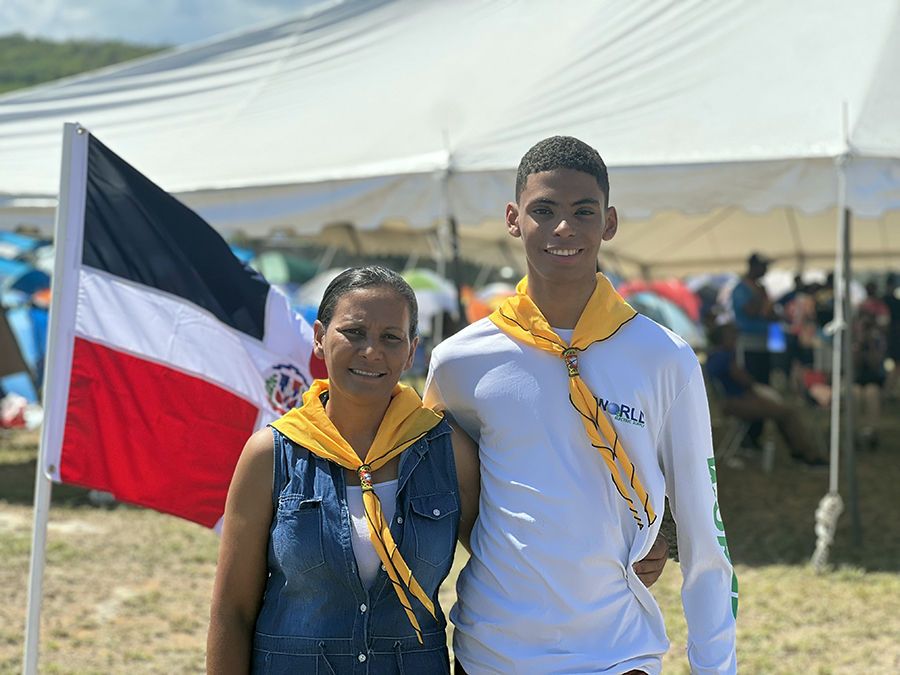 To get to the camporee it took her rushing to meet the deadline to register herself and her son with her conference, maneuver visa issues to get her son's first passport, and raise funds to cover her travel tickets.  "Our pastors really supported us every step of the way and my church stepped in," she said.
Amid all the arrangements, she moved to another city, ended up leading a pathfinder club with four-members, three of which lived in another town nearby. When children at a nearby school heard there was a club opening at the Adventist Church, they wanted to join. Now there are 34 club members meeting on Tuesdays. Two new members were baptized last Sabbath, she said.  "Now we have more parents also learning about the love of God and they know that their children will learn skills that will help them for the rest of their life," said Peña. Everything happened so fast, she said. She's working on raising funds to provide uniforms for the new Pathfinder club members who need them. "God makes it all happen, He sees us through as we work hard to serve Him in every way."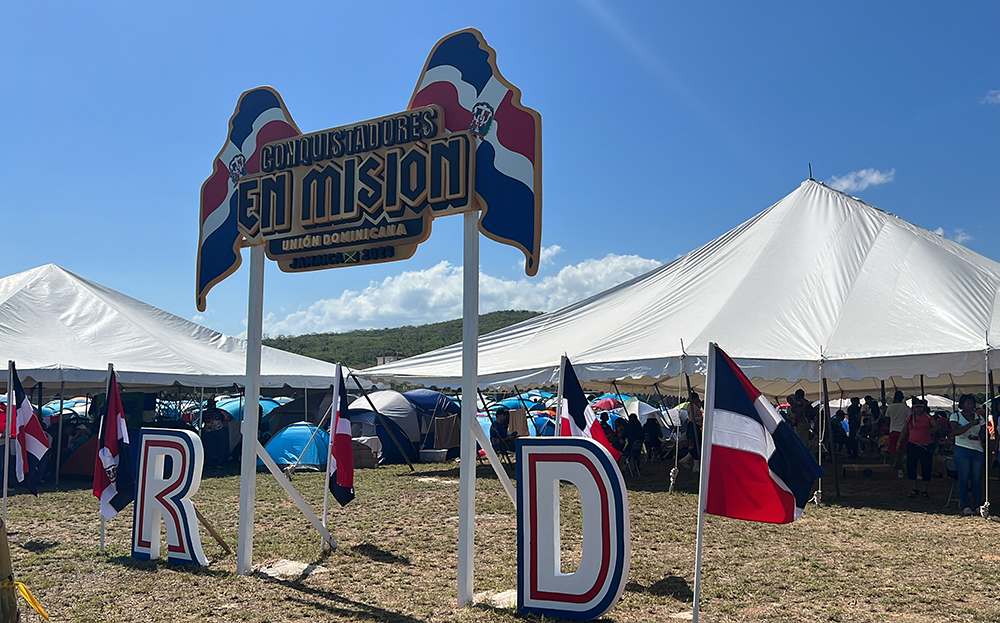 Read more…