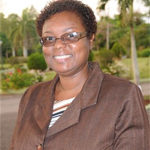 The Department of Women's Ministries is committed to encouraging, challenging, equipping, and nurturing Seventh-day Adventist women as they do their part in carrying the Gospel message to the world. "The Lord has a work for women as well as for men. They may take their places in His work at this crisis, and He will work through them…. They can do in families a work that men cannot do, a work that reaches the inner life. They can come close to the hearts of those whom men cannot reach. Their labour is needed." – Welfare Ministry, p 145.
Some objectives are:
Elevate women as persons of inestimable worth by virtue of their creation and redemption.
Enable women to deepen their faith and to experience spiritual growth and renewal.
Underscore the broad spectrum of needs and concerns of women across the life span from multicultural and multiethnic perspectives.
Liaison and cooperate with other specialized departments of the church to meet the needs of women.
Build networks among women in the world Church that encourage bonds of friendship, mutual support, and creative exchange of ideas and information.
Mentor and encourage young Adventist women, creating paths for their involvement in the Church as they reach for their full potential in Christ.
Bring women's unique perspectives on issues facing the Church to decision making bodies.
Seek expanding avenues of dynamic Christian service for women, challenging each Adventist woman to use her gifts to complement the talents of others as they work side by side to further the global mission of the Seventh-day Adventist Church.
General Links