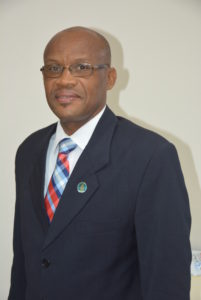 MINISTERIAL DEPARTMENT OF JAMAICA UNION CONFERENCE
"A man can have no greater honour than to be accepted by God as an able minister of the gospel" – The Acts of the Apostle, p. 328
The Objectives of the Ministerial Department of Jamaica Union Conference are:
To establish a broad-based Ministerial evaluation system for pastors in the Jamaica Union focusing on qualitative and quantitative church growth.

To train all ministerial intern supervisors through seminars and workshops, thereby giving Interns a better understanding of their spiritual and pastoral roles in ministry.

To equip all Ministerial Secretaries and Shepherdess Coordinators with the requisite tools to effectively fulfil their respective functions.

To provide guidance in the training of prospective pastors through the Board of Ministerial and Theological Education (BMTE).

To assist in preparing individuals for lifelong service to the gospel ministry through ordination

To assist all pastors and their families in their continued personal and professional growth and development

To equip elders, deacons and deaconesses to effectively carry out their roles in the local churches, thereby improving the quality of service to our members.

To nurture and support a group of highly competent, consecrated and effective pastors who passionately advance the mission of Christ.
The Department focuses on four distinct groups of individuals: 
Seventh-day Adventist pastors 

Seventh-day Adventist pastoral spouses and families 

Seventh-day Adventist local church elders, deacons, and deaconesses 

Pastors of other denominations 
The specific areas of emphasis include: 
Fostering collegiality with, nurture of, and advocacy for pastors 

Emphasizing encouragement and nurture of pastoral spouses and families 

Prioritizing evangelism and discipleship 

Developing field-based continuing education 

Enhancing classroom-based training for ministerial students 

Training local church elders, deacons and deaconesses 

Sourcing

Ministry Magazine, The Shepherdess Journal

, and

Elder's Digest

Producing other resources that enhance ministerial expertise 

Expanding interfaith fellowship with clergy of all denominations