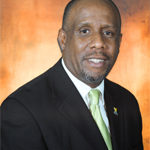 There are many forms of communicative media available to the Church today, and the Communication Department is committed to using all of these means in sharing with the world the good news of salvation. Because communication of the gospel is the responsibility of the entire Church, this department is involved in all the programmes of the Church, seeking to serve both administrators and departments with the skills it possesses.
The vision of the Communication Department is to present a favourable image of the Church, its mission, and its life and activities, as well as to assist the Church in being an effective witness of the loving and saving grace of Jesus Christ.
The objective of the Department is to reach society, both within the Church and externally, with an open, responsible, and hope-filled communication programme through the effective use of contemporary technologies and methods of communication.