Adventist Grandmother Grows Bible Study Ministry to Thousands of Followers on TikTok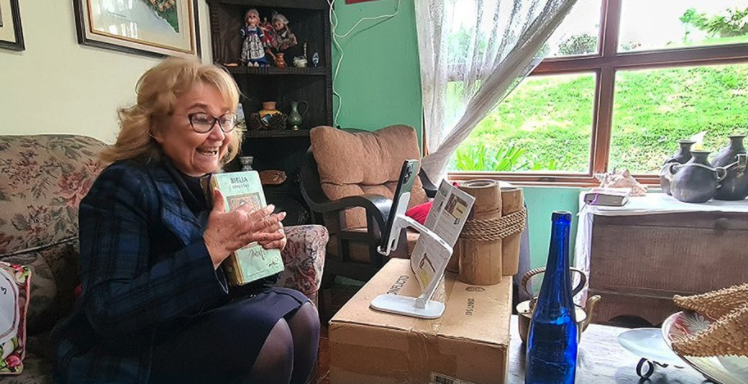 When Bertilda Vázquez de Quiej, 64, came across the TikTok app, a social media network platform that uses short-form videos, she was moved to start a Bible study ministry. The grandmother of eight began to share Bible verses and an encouraging message every day from her home in San Lucas, Sacatepéquez, Guatemala.
Quiej soon began to gain many followers. In just two years since joining TikTok, she has more than 29,700 followers.
Her daily messages follow a "Do not fear" theme and also include the "Faith of Jesus" Bible courses and other initiatives promoted by the Seventh-day Adventist Church. She recently highlighted the 10 Days of Prayer the world church follows at the start of each year.
Perfect Timing During the Pandemic
TikTok gained popularity at the start of the coronavirus pandemic in early 2020, and it was perfect timing for Quiej to begin with the app, she said.