ASi Jamaica Union Elects New Administration
Businessman and President of the Adventist Laypersons' Services and Industries (ASI), East Jamaica Conference Chapter, Elder Cecil Foster was elected president of ASi Jamaica Union Conference during its Annual General Meeting.
The meeting was held on Sunday December 2, 2018, at the headquarters of the Jamaica Union Conference in Mandeville, Manchester.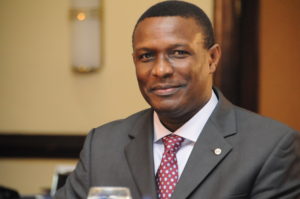 The following persons were elected to serve for the next two years:
Cecil Foster – President
Judy Morgan – Immediate Past President
Pancheta Beam – Vice President
Dr Oral Kirkland – Vice President
Yvette Scott – Vice President
Dennis Samuels – Vice President
Pastor Joseph Smith – Secretary
Sharon Barrett – Treasurer
Yvonne Lawson – Public Relations Officer
David Pryce – Assistant Public Relations Officer
Gavin Lowe – Projects Coordinator
Rohan McNellie – Assistant Projects Coordinator
Lascelles Davis – Evangelism Coordinator
Samuel Smiley – Assistant Evangelism Coordinator
Barbara Woolery – Floor Member
Sharon Blake – Floor Member
Sherna Reid – Floor Member
The election process was supervised by Pastor Bancroft Barwise, Treasurer of Jamaica Union.
Special thanks were expressed to Mrs. Judy Morgan who gave outstanding service as President for the past six years.
In accepting the responsibility to serve, Mr. Cecil Foster thanked the Board for the confidence reposed in him and pledged to work, with the support of the Board, to continue the outstanding work of ASI Jamaica, in sharing Christ in the marketplace.