Charles E. Bradford, First President of the North American Division, Passes to His Rest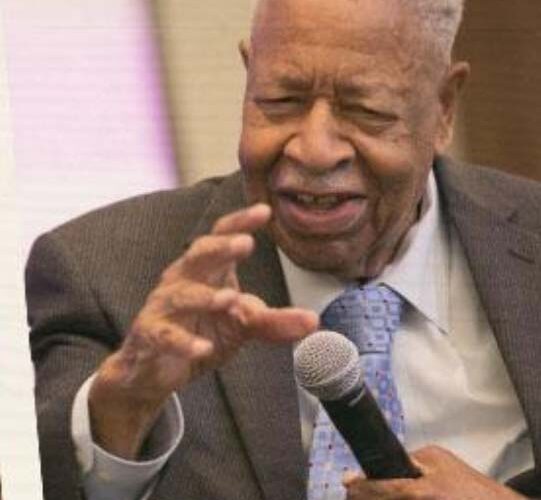 Charles E. Bradford, first president of the North American Division (NAD) of the Seventh-day Adventist Church, passed away on Thursday, September 9, 2021, in Huntsville, Alabama, United States. He was 96.
In 1979 Bradford was elected to succeed Neal C. Wilson as president of the NAD. Wilson, who served as a vice president in the General Conference of Seventh-day Adventists with responsibility for North America, moved on to become president of the General Conference. Bradford, the first African American to serve as NAD president, and his administrative team were instrumental in the NAD's development toward functioning as a stand-alone division territory of the Adventist Church. At his election Bradford joined the NAD after serving as associate secretary of the General Conference from 1970 to 1979.
During a special interview at the 2017 NAD Year-End Meeting, Bradford, who started his ministry in the 1940s as a pastor, spoke passionately about the local church. He said, "Everything is contained in the small little egg of the [local] church. Love those people, respect them, know how to talk to them!" Bradford added, "Don't think the early church was perfect…. The church is made up of human individuals. But God is working with us."
"Elder Bradford was a spiritual giant among us," G. Alexander Bryant, current NAD president, said. "The impact of his legacy and ministry can never be fully measured or ascertained. It continues in the lives of generations of leaders, pastors, and members who have been influenced and inspired by his life. He always encouraged us to excel in our God-given talents and assignments.