EJC lights a musical candle – Instruments 4 Change launched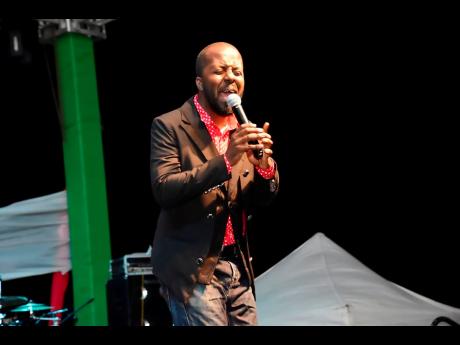 Declaring that "it is better to light a candle than curse the darkness," Eric Nathan, president of the East Jamaica Conference (EJC) of Seventh-day Adventists, officially launched Instruments 4 Change, the conference's ambitious crime-reduction initiative which incorporates music at its core.
Demonstrating the conference's commitment to being instruments for change, and heeding Prime Minister Andrew Holness' appeal for public-private partnership, Nathan told the gathering at National Heroes Park last week, "We might not be able to do a great thing, but in our own little way we believe that what we can do, we should do." That 'little' includes using music to nurture the hearts, souls, and minds of youngster who are at risk.
Superintendent Jones-Williams from Kingston Central lauded the efforts of the EJC and noted that her team "appreciates any effort to keep at-risk young men in line".
Vice-President for Academic Administration, Northern Caribbean (NCU) University, Dr Vivienne Quarrie congratulated the EJC for leading out in this mission.
Quite appropriately, music was the centrepiece of the launch event, which saw some of the church's best voices taking the stage to show their support for the venture. A couple who could be called the sweethearts of gospel, Carey and Sharilyn Sayles, got the programme off to a great – albeit late – start, with Wonderful, Merciful Saviour and set the tone for what was an inspiring musical showcase.