High achiever turns Gleaner vendor to help finance medical school dream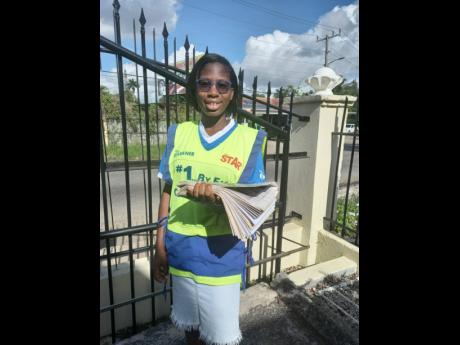 At the onset of the COVID-19 pandemic two years ago, 18-year-old Justeena Rhone grasped the opportunity to make money selling newspapers, shooting for her dream of saving towards becoming a cardiothoracic surgeon.
Every Sunday, for the past two years, the high-achieving sixth-form student at Manchester High in Mandeville has been making the rounds in the town as Gleaner vendor, earning enough, she says, to buy personal and school items and investing in her future.
The former Bishop Gibson High student said she took the plunge initially to earn some pocket money but pressed further when she realised she could offset the financial obligations of her parents, especially her mom.