In Inter-America, Church Intensifies Efforts To Expand Special Needs Ministries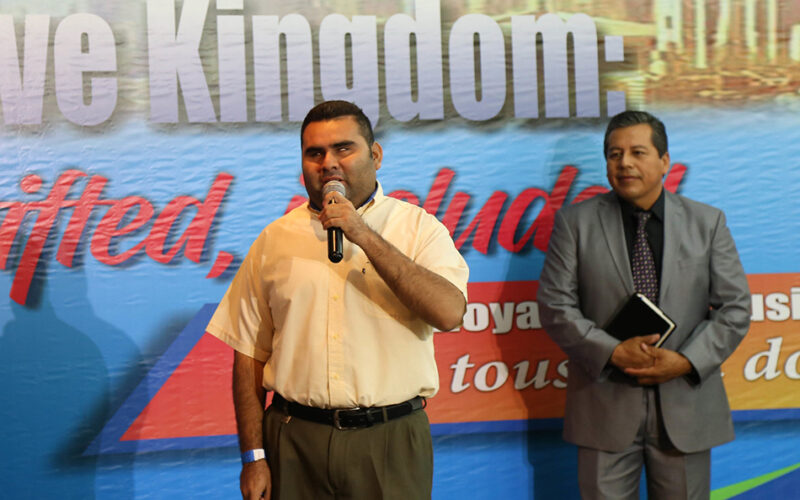 Hanel Iván Rosales is 26 years old. He loves to study the Bible and share Jesus with everyone he meets. Rosales has been blind since he was born, but knows every title and hymn number by heart and has memorized most of the Bible. He is very active at the Emiliano Zapata Central Adventist Church in Tabasco, Mexico, where he's a member. He was among dozens of special needs persons who were celebrated, during  the Inter-American Division's (IAD) territory-wide Special Needs Ministries Congress held June 26-29, 2019, in Villahermosa, Tabasco, Mexico.
Rosales has felt the important need the church has to reach others like him, not only the blind, but the deaf, the mute, the physically impaired and others with special needs. He wants the church leadership to see those needs and address them.
Those attending the first-of-its-kind territory-wide congress included nearly 200 division, union and conference administrators and directors, as well as interpreters, caregivers, and special needs individuals from throughout the IAD. The gathering was challenged throughout the four-day congress event to step-up in ministering to those with special needs across churches.
It's about "going to the other side, finding someone else, not waiting for that someone to come to you," said Rosales, "learn about their needs. Talk to them, and satisfy those needs first." Once those three steps are done, then, Rosales said: "tell them as Christ said: 'Follow me'."