In Jamaica, Two NCU Graduates Awarded International Scholarships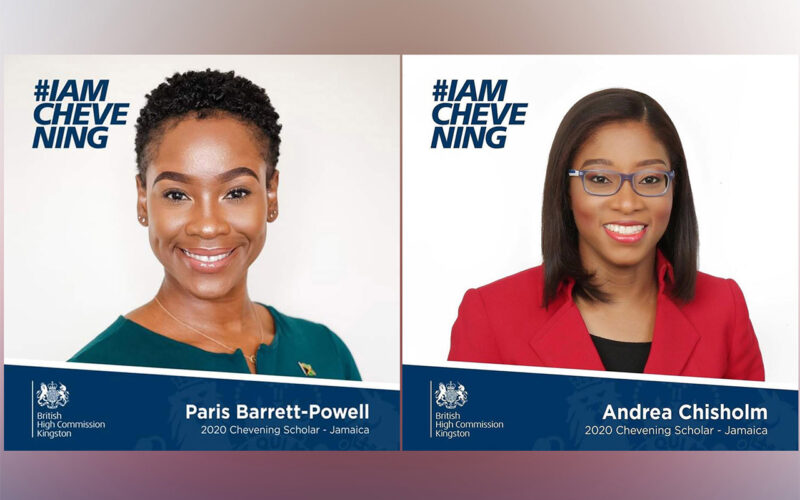 The Northern Caribbean University (NCU) administration extends congratulations to graduates Paris Barrett Powell and Andrea Chisholm on being awarded Chevening Scholarships for 2020-2021.
"We are proud of this latest achievement by Paris and Andrea and wish them continued success in their careers. Indeed, NCU is happy to have been given the opportunity to contribute to their academic development," said NCU President Dr Lincoln Edwards.Paris graduated with a BSc. in Social Work with honors from NCU in 2015. She will pursue a MA in Marketing and Communications at the University of Westminster, which will aptly position her as an expert in global branding and marketing strategy, brand reputation, and nation branding, the British High Commission said in a release. Paris, a Youth Empowerment Officer with the Ministry of Education, Youth & Information, is a 2018 recipient of the Governor General's Achievement Awards for Excellence, and a shortlisted nominee for the 2018 Prime Minister's National Youth Awards.