JAMU Commits $10 Million To NCU Church Building Project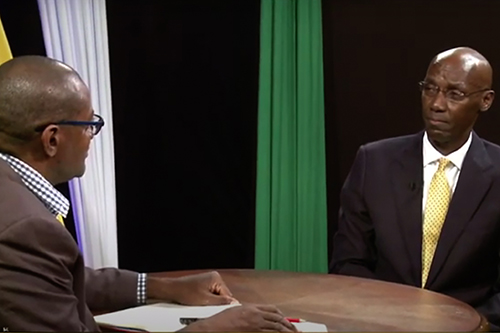 The Jamaica Union Conference of Seventh-day Adventists (JAMU) has allocated $2 million towards the NCU Church Building Project for this year with a total of $10 million to be spent over the next two years. JAMU President Pastor Everett Brown made the announcement during the NCU Church Build-a-thon, a fundraising event hosted across NCU media platforms, on June 27, 2021.
"The time has come for us to build the NCU Church building to the honour and glory of God…The strategic project for the Union for the next two to four years is the building of the NCU Church," Pastor Brown disclosed during an interview with programme host, Arnold Kelly.
He added: "We have a plan that we will be sharing with the constituencies that will involve graduates of NCU for the past 30 years. We want to target every graduate of NCU, and we are going to engage them in this process of building the church…We are going to raise that money and we are going to build that church in record time!"
Pastor Brown, who is chairman of the NCU Board of Governors, gave a personal commitment to have US$20 deducted from his salary monthly towards the life of the church building project. He also assured donors that all funds collected to date have been used towards pre-construction and construction costs accrued so far.