Misick urges NCU graduates to build on failures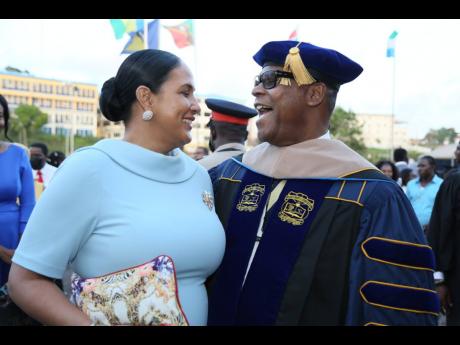 Take risks and don't be deterred by your failures.
That was the substance of the charge given to Nothern Caribbean University (NCU) graduates Sunday by Charles Misick, premier of the Turks and Caicos Islands.
Misick, the second commencement speaker at the graduation ceremony, shared how he used his failures as motivation to propel him to even greater achievements.
Atop his list of failures was the loss of his parliamentary seat in 2003, marking an almost decade-long banishment from representational politics.
Following that political defeat, Misick returned to the world of business but was summoned by the Progressive National Party in 2012 and served as minister of finance, investment, and trade until 2016.