Northern Caribbean University (NCU) Media Group  celebrated twelve years of ministry in Jamaica at a special church service held under the theme 'It is well: From Anxiety to Assurance'  at the Meadowvale SDA Church in  Kingston on November 26, 2022. Worshipers were taken to  heavenly places through the rich musical presentations from some of the top singing groups in the island.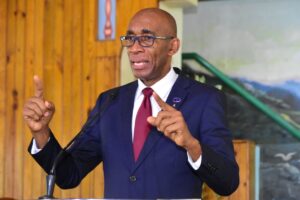 Speaking with  passion and commanding the attention of his listeners in  both  the  packed  Meadowvale Church  and those watching online,  Pastor Meric Walker, president of East Jamaica Conference (EJC) and former chairman of NCU Media Advisory Board,  challenged the  media group to  arise to new heights, echoing the sentiments of new Media Advisory Board Chairman, Elder Nigel Coke.
"NCU media must arise  as never before because we are living in serious days and if we  have a song to sing, let us sing it now,"  Dr. Walker said. "If we have a message to share, and yes we do,  let us share that message now, and if you have money to sponsor and help NCU, give it now."
The EJC Conference president  spoke with urgency and   referenced NCU media as "one of the beams of light that will envelope the heralding of the gospel in the last days."
Using Philippians 4: 6-7 as his key scripture passage as he addressed the theme during his message, Dr. Meric Walker encouraged the Media group to move forward  without being anxious because they were being led  by the Lord.