NCU student coordinates donation of well-needed supplies to Manchester Infirmary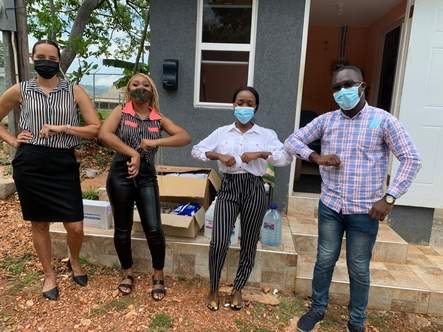 MANDEVILLE, Manchester — When final-year Northern Caribbean University (NCU) student Romona Geohaghan was tasked with an assignment focused on community development, she reached out to Mandeville Hotel to not only virtually host two events, but also assist with a charitable deed for the Manchester Infirmary.
She told OBSERVER ONLINE that the events were fundraisers in fulfilment of her course work, which requires students to seek business clients and coordinate events to benefit the community.
"We (Geohaghan and Mandeville Hotel) had a Manchester talent search and then 'Meals with a Message Breakfast sale'. We had the first round of the talent search from March 25 and the finals on April 10 – the same day as the breakfast sale. Both events were centred around giving back to the infirmary with added benefits of empowering the youth," she said.