North Jamaica Adventists Pour Out Charity To Thousands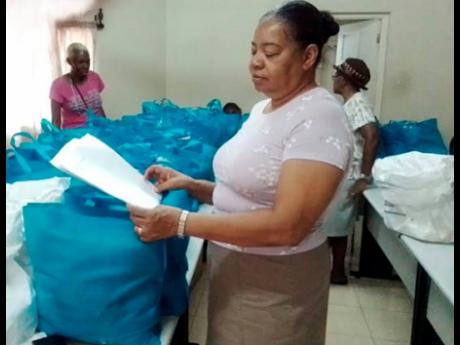 In a bid to help ease the suffering sparked by the COVID-19 pandemic, the North Jamaica Conference (NJC) of Seventh-day Adventists has been dishing out care packages valued at J$2.5 million to 2,000 households across the island.
Pastor Jermaine Johnson, the NJC's communications director and head of the Brown's Town district of Seventh-day Adventist (SDA) Churches, told The Gleaner that approximately 10,000 people have been impacted through the outreach efforts.
"Over 2,000 care packages have been distributed across St Ann and Trelawny since mid-March, and given the average household count per beneficiary, this would have impacted over 10,000 individuals," said Johnson.
"Distributions happen weekly, so we haven't set a particular day or time for persons to do them, but the distributions are running like a chain reaction."
The NJC's 21,000 church members, from 81 churches and 17 pastoral districts in Trelawny and St Ann, have reached out to both needy congregants and unattached community members with packages of canned food, ground provision such as yams and green bananas, toiletries, and even face masks to help protect against COVID-19.