President's Message: My Dear Brothers and Sisters in Christ
My Dear Brothers and Sisters in Christ,
I stand in solidarity with my fellow officers: Pastor Meric Walker, and Pastor Bancroft Barwise, and all our conference and institution leaders, to greet you in the name of Jesus our Savior and to thank God for His keeping care throughout 2020 amidst the current Pandemic.
As Leaders of the Church, we register our appreciation for your faithfulness to God and His Church, and pray that you will be responsible citizens as we navigate COVID19.  While the pandemic saps energy, creates anxiety, forces us to change routines, and demands attention, we should not lose our focus on our reason for being, the main reason why we exists as a Christian Church.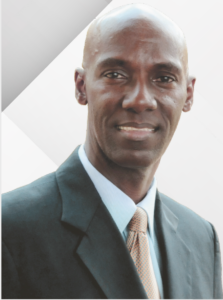 As the Servant of the Lord counselled: "We have nothing to fear for the future, except as we shall forget the way the Lord has led us, and His teaching in our past history."  Let us therefore stand steadfast in our faith knowing that our God is working all things together for the good of His people.
We Appreciate Your Faithfulness.
As we move forward with gratitude, we cannot truly thank God, without expressing gratitude to you, members of our Church Family, who inspite of the hardships we face, you continue to be faithful. As a result of your faithfulness, at the onset of the pandemic, we were able to assist the conferences, to extend an arm of care and compassion to those in need: members of our church family, and our brothers and sisters in our communities. We pray that God will continue to bless you, especially as you continue to be faithful to Him.
Strive to be Responsible Citizens.
God is expecting us to always be responsible citizens. As Paul urged the Church at Rome to be model law-abiding citizens, I say likewise: "Let every soul be subject unto the higher powers. For there is no power but of God: the powers that be are ordained of God" (Romans 13: 1). Let us abide by the safety measures established by the Ministry of Health and Wellness to the extent that these measures do not compromise or abrogate our allegiance to God… Boost your immunity, practice proper hygiene, sanitize, wear your masks, keep the necessary physical and social distance, rest, and stay connected with our God.
Let us pray for those among us who have been infected and directly affected by this virus, and indeed we join with the World Church in praying for all those around the world who are feeling and have felt the effects of the virus. We continue to pray for your safety and wellbeing. Inasmuch as we know that God has the power to protect us, let us not be foolhardy, rather let us act in all wisdom, not carelessly contracting or spreading this deadly virus. We do have a Christian Social Responsibility to be honourable citizens.
Remain Focused on Mission.
God, in His wisdom, prepared the world for this crisis. How would we manage without being able to have video conference meetings, the ability to do live stream, or just to simply connect and share, using technology? The Church must capitalize on the use of technology as we make the best of every opportunity to share the Gospel using digital means.
Through the use of technology and total member involvement, more than 385 persons surrendered their lives to Jesus in baptism during the Digital online "Let's Talk about Him" – I follow Jesus" Evangelism campaign, and many more are studying the Word of God online.
We are hopeful and we are optimistic about the future, and we have laid plans for 2021 and beyond, God's willing. Let us keep in focus our mission to preach the Gospel so that the end will come. In fulling our mandate to go into all the world and preach the Gospel, I encourage you – my brother, my sister – to get involved in the "I Will Go" Strategic Evangelism Plan of the world-wide Seventh-day Adventist Church, this strategy we have embraced in our five Conferences and two Institutions in the Jamaica.
Thank you again for your faithfulness, and we pray that you will be safe in Jesus. Above all, let us stay ready, and help others to be ready for the grand and glorious return of our Lord and Saviour, Jesus Christ.
Do have a Spirit-filled and safe holiday season and may God bless you greater in 2021 and beyond. Maranatha!